Meet the Total Outfitters Team
We believe great companies stem from great employees, which is why we only hire the best, brightest, and friendliest individuals to join our team. Learn more about the people behind Total Outfitters below.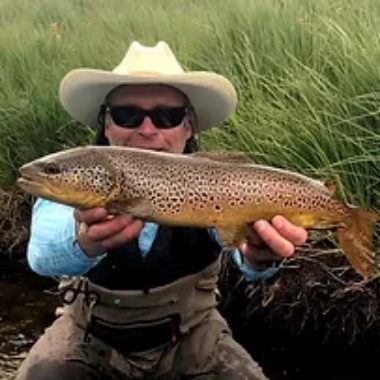 Chad Williams
Outfitter #40997 / Store Manager
An educator at heart, Chad Williams is an experienced and charismatic guy who brings an appetite for adventure and fun to a day on the beautiful western streams of Montana.
At a very young age Chad picked up his first fly rod and discovered a lifestyle and passion that has followed him throughout his life. This also led him to tying his own flies which he prefers to use with his lucky clients. Since 2000, Chad has guided on Montana Rivers including the Missouri, Clark Fork, Blackfoot and Big Hole Rivers, but he spends a lot of his time on the breathtaking Bitterroot River which is his home waters.
A master on the oars, Chad can take you to the best fishing spots and keep you there, even on those tricky runs. Chad's passions include teaching where he has also pursued a career in education and coaching. He continues to teach Montana history although he only recently retired as the Head Coach of the Hamilton High School Wrestling Team to focus on family.
Chad takes the skills he has learned in the classroom to help even the most inexperienced angler feel at ease and confident. In his free time he's out on the river testing new flies and trying out new techniques to keep the experienced fly fisherman coming back for an unforgettable experience. Connecting people with Montana, "the Last Best Place," is the overriding objective of both Chad's guiding vocation and teaching career.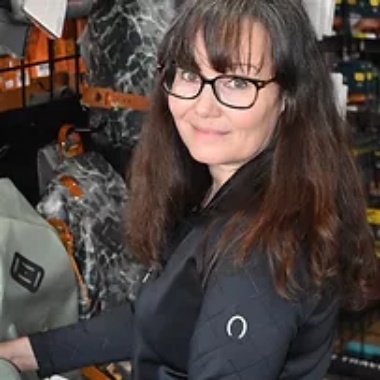 Anna Williams
Assistant Manager
Anna is the foundation of Total Outfitters. She helps keep the store running smoothly by taking on all tasks that come her way. Most importantly, providing customer service. She is very knowledgeable and is a huge asset to the team. If you swing by the shop you are sure to enjoy a visit with Anna.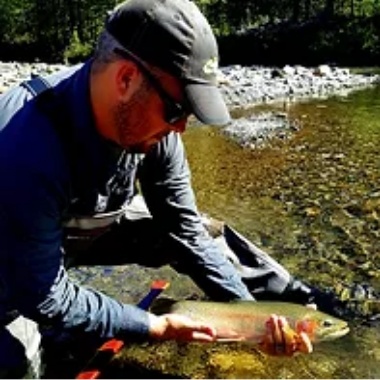 Randy MacLean
Director of Operations
Randy is our Rescue Specialist and fly fishing enthusiast. Combining 15 years of service experience specializing in fly fishing, technical rescue, fire, and medical disciplines - he has all the bases covered.
Randy is a very enthusiastic and knowledgeable individual. He has been fly fishing most of his life. He enjoys teaching people as much as he loves fishing himself. Randy is passionate about the sport of fly fishing and specializes in catching quality fish and making you laugh.
You cannot help but get excited when you are fishing with him. When Randy is not combing the waters for trout he is enjoying spending time with his family and friends.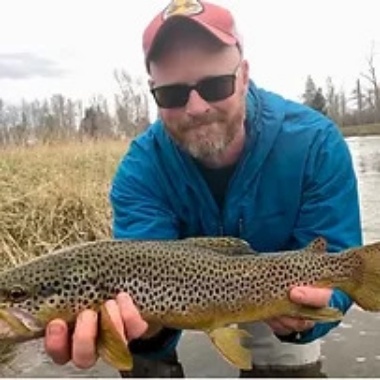 Dan Kimzey
Guide
Dan cut his fly-fishing teeth on Southwest Montana's Beaverhead and Big Hole Rivers in the late 80s, and when the army recruiter visited his high school in Dillon and promised that he would only be stationed near trout streams, he enlisted on the spot. From Alaska salmon and rainbows, to Saddam Hussein's palace carp, to Colorado's famously snooty big 'bows, the US Army kept the recruiter's promise to always keep him in range of adventurous fly-fishing.
After many years as a middle and high school principal, Dan recently returned to teaching high school history; a move designed to facilitate more time on the water, more chasing elk in the high country, and more enjoyment of Montana's year-round splendor with his family. His career move also provided him the opportunity to fulfill a lifelong dream of guiding fishermen in the summer and Dan is as excited as can be for the chance to share his love of our Western Montana waters with fly-fishing clients in 2023.
While he loves the big dry fly hatches throughout the spring and summer, Dan enjoys tight-line nymphing throughout the year just as much - especially in the dead of winter when the river hosts only a handful of hearty souls. Aspiring Euro-style nymphers will be well-served by a day of wading and learning these extremely effective techniques with him, as will anyone who wants to pursue trout using traditional float-fishing methods with a passionate and patient guide who is an enthusiastic lover of the Montana way of life.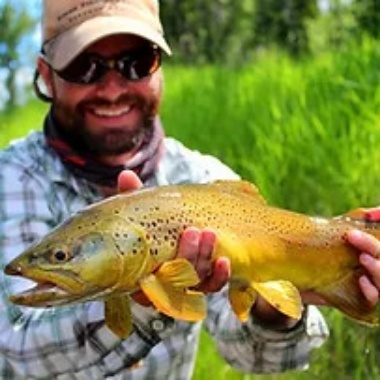 Robert Prince
Guide
Robert grew up in a hunting and fishing family in Central Oregon, a stone's throw away from the fabled Deschutes River. He began fly fishing at age 9, and began tying flies for his family's sporting goods store soon after.
After high school, Robert moved to Missoula, MT in 2003, to chase trout, ski, and earn a degree in Music Education from the University of Montana. Since then he has been happy to call Montana home, having spent the last decade residing in the Bitterroot Valley.
Robert and his wife are happy parents to a rowdy five year old girl and the loyal family dog (Fisher). Robert has been guiding on the rivers of Western Montana for nearly a decade and loves to spend the day with both experienced and beginning anglers alike.
When not on the river, Robert is a school teacher for the Stevensville School District, teaching K-5 General Music to over three hundred and fifty students every week. He brings those skills as a professional educator to the fly fishing classroom as well, and loves to share the sport of fly fishing with anyone who has a desire to learn!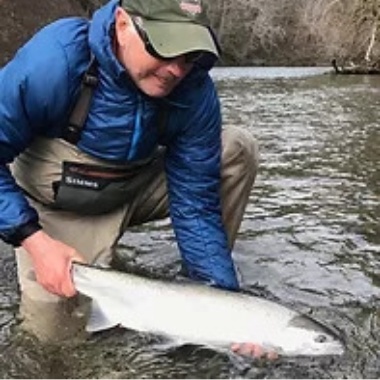 Tim Parks
Guide
Tim Parks grew up in Washington State and started fly fishing on the Yakima River and desert lakes as a young boy. Growing into a passionate fly fisherman, he's been pursuing wild fish ever since. Tim came to the Bitterroot Valley in 1981 and fell in love with the river and the surrounding mountains.
Following a career in the US Army, Tim and his wife are living their Montana Dream. He loves nothing more than sharing his passion for the river and the fish with his clients. Tim loves to teach both kids and older beginners the art of casting a fly and is equally adept at guiding the most accomplished Angler. Spending a day on the river with Tim is always a great experience and he is eager to share his knowledge of the river, our valley and the history of both.
Tim is an avid outdoorsman and also suffers from the disease of pursuing steelhead and large trout with a spey rod, and chasing elk in the high country.