Rivers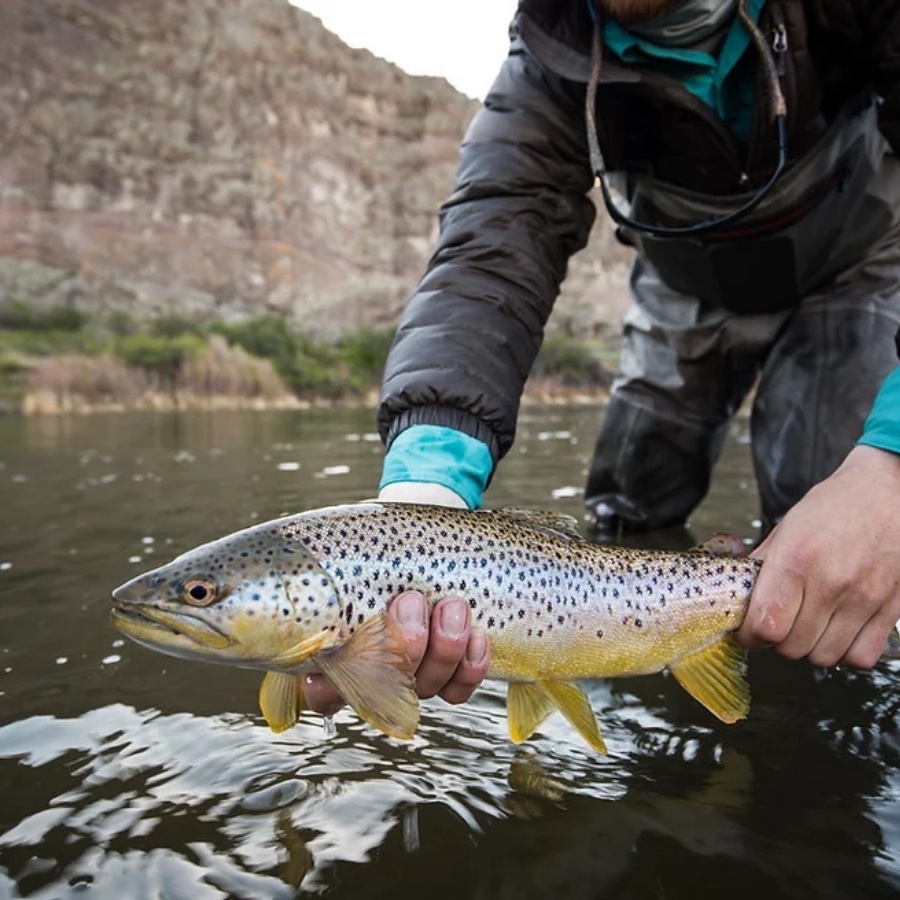 Missouri River - Mighty MO
The longest river in North America, the Missouri, called The Mo by those who know it well, is formed from the confluence of the Madison and the Jefferson, and is joined by the Gallatin a mile downstream.
Feisty Rainbows average between 14-18 inches while the browns measure in a bit larger. Given the dense trout populations and their size, this section of the river is not a destination for the angler seeking solitude. Many locals and well-traveled fly fishing connoisseurs consider it one of the best trout fishing sections of water in Montana. Possibly the lower 48 states.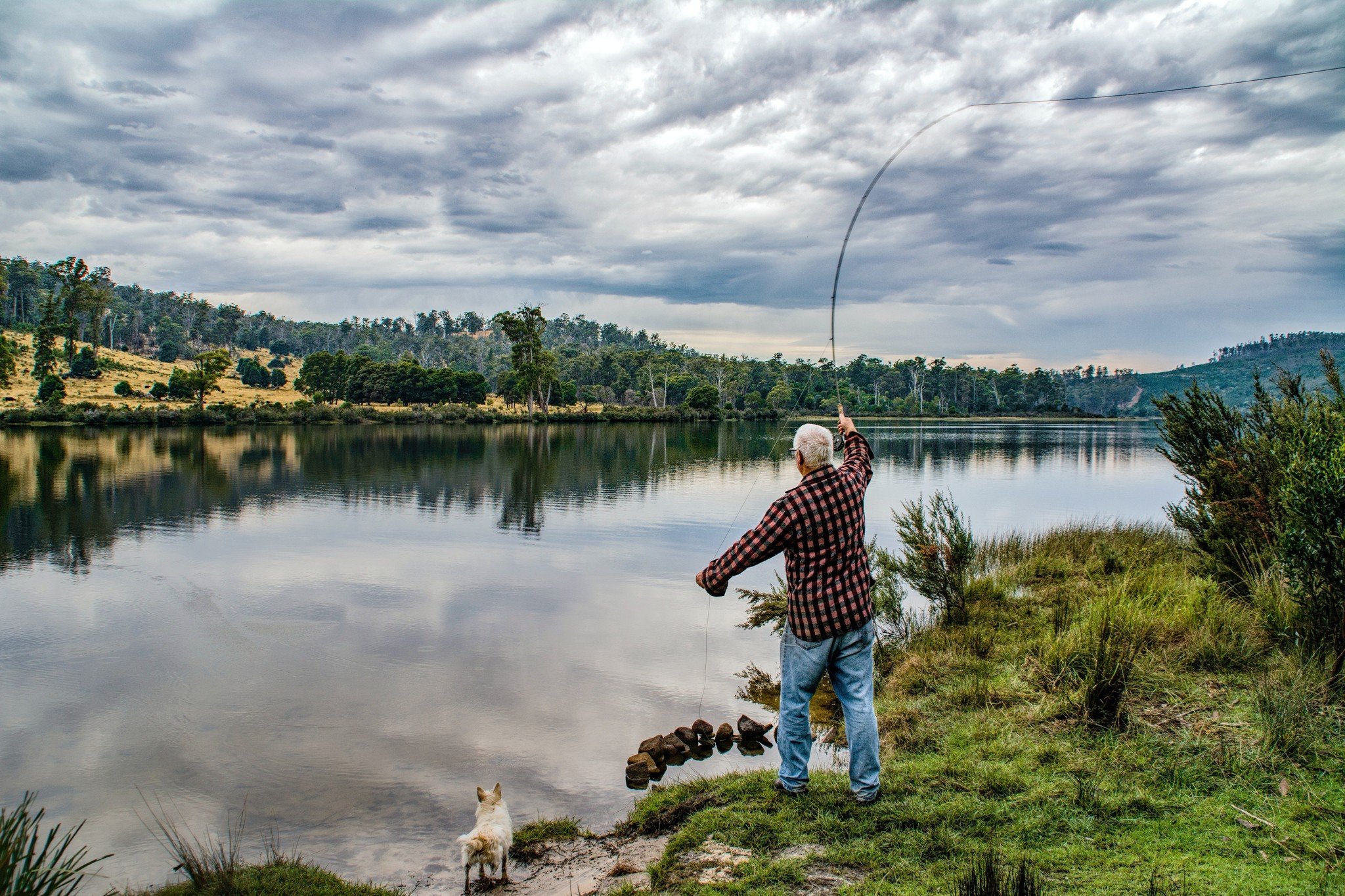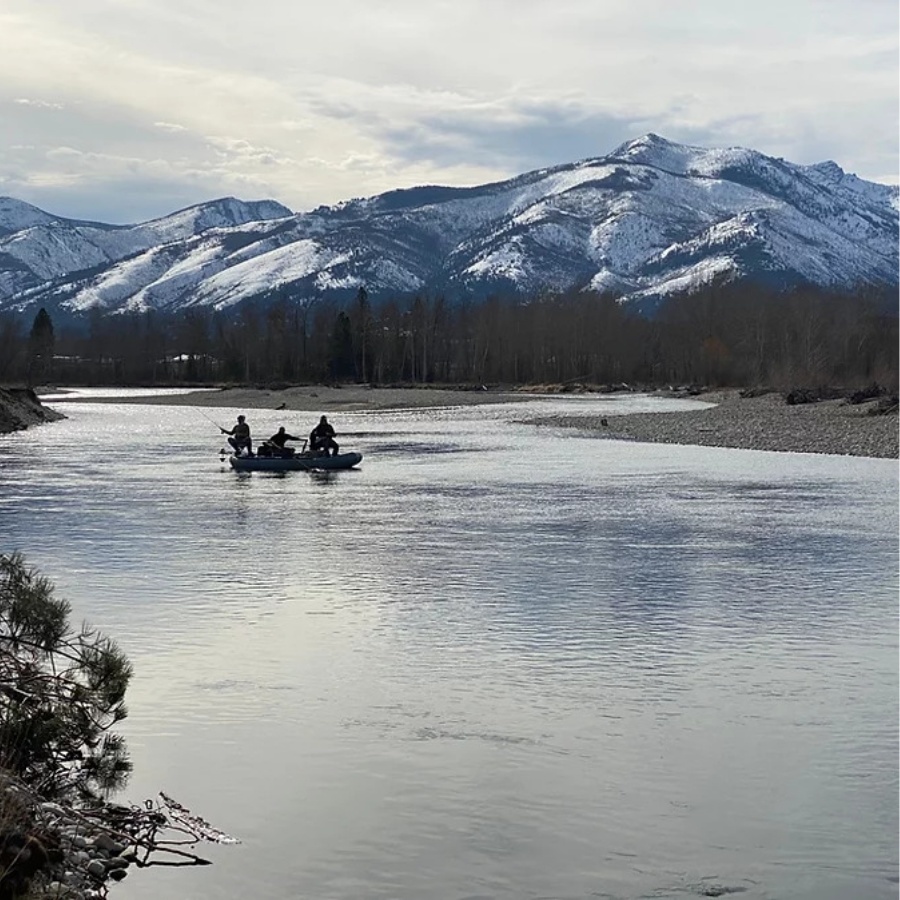 Bitterroot River
The East Fork of the Bitterroot begins east of Sula in the Anaconda-Pintler wilderness near the continental divide. The West Fork of the Bitterroot originates near the Montana / Idaho border and the edge of the Frank Church River of No Return Wilderness area. The West Fork flows into Painted Rocks Reservoir and then flows downstream about 14 miles to the confluence with the East Fork. Where the forks meet Near Conner, The Main Bitterroot begins and stretches for 70 miles where it meets with the Clark Fork river just west of Missoula near Kelly Island.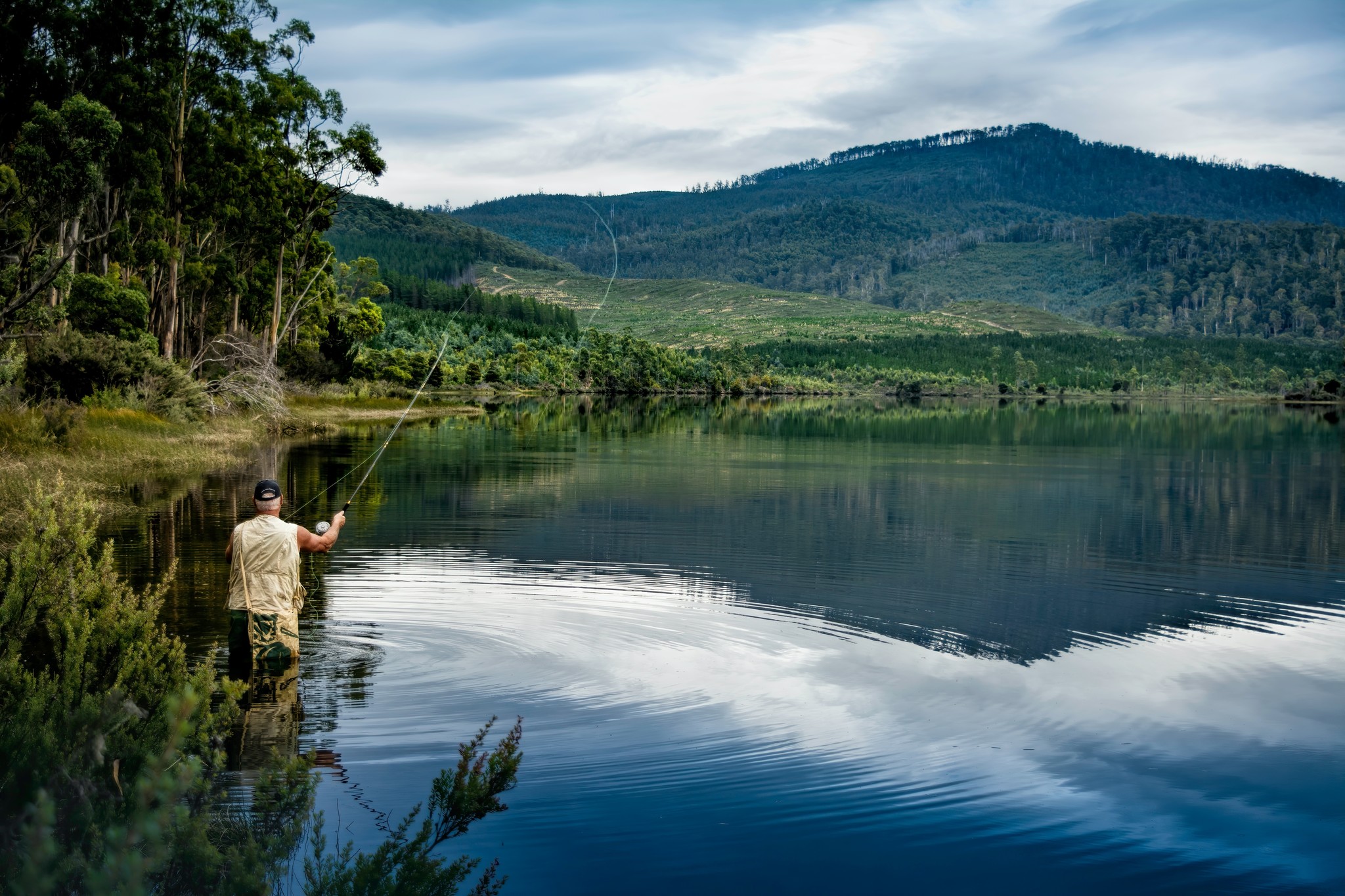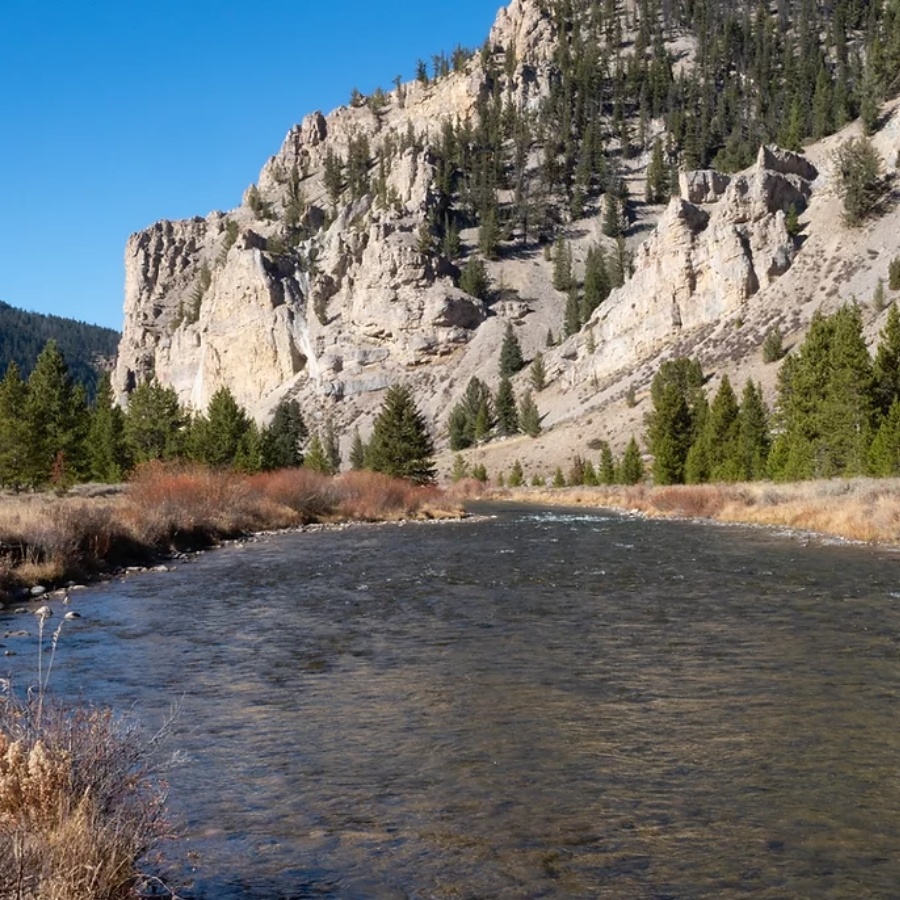 Clark Fork River
Unlike the other big rivers on the list, the Clark Fork River drains the Rockies west into the Columbia River and to the Pacific. Not to be confused with the Clarks Fork of the Yellowstone River, the Clark Fork River begins as Silver Bow Creek and on its way to the Columbia picks up water from other famed trout rivers, including the Blackfoot, Rock Creek and the Bitterroot. The Clark Fork has recovered from mining and floods in the early 1900s, to one of the most productive trout rivers in Montana today. Hosting monster wild rainbows and the hardest fighting trout in the state, it should be at the top of your destinations list for your next fly-fishing guided trip.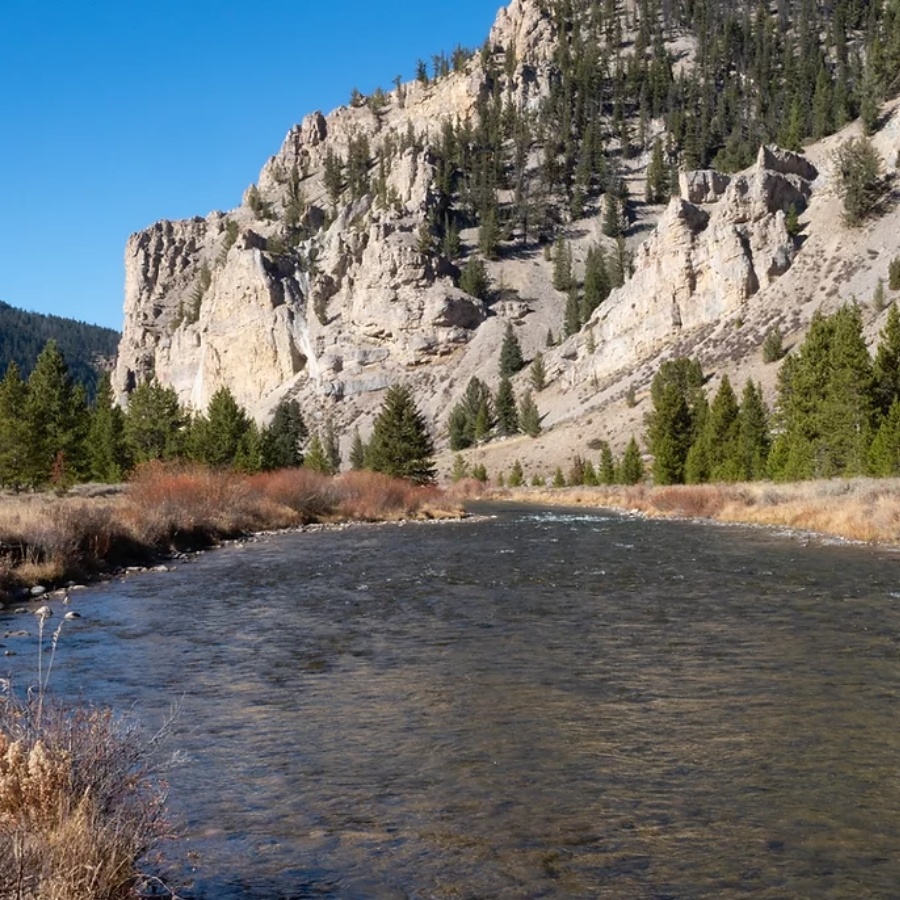 Blackfoot River
The Blackfoot river begins its journey west along the Continental Divide near Lincoln Montana and flows through the breath taking Montana wilderness for 130 miles until it comes to the confluence of the Clark fork river near Missoula. The Blackfoot river is full of history and hungry native trout willing to and eager to take big dry flies. As you float and fish this storied river you will be in awe of the breathtaking scenery and wildlife which are common along its banks. Many anglers know this system from Normans MacLean's famed A River Runs Through It. Yes, this river is the backbone to the famous novel and Hollywood picture starring Brad Pitt it is also home to a variety of trout species including brown trout, rainbow trout, native westslope cutthroat, bull trout, and white fish.
Opening Hours
Give us a call or drop a line.
Tuesday - Saturday 8:00 AM - 5:00 PM
Sunday and Monday - Closed