Rivers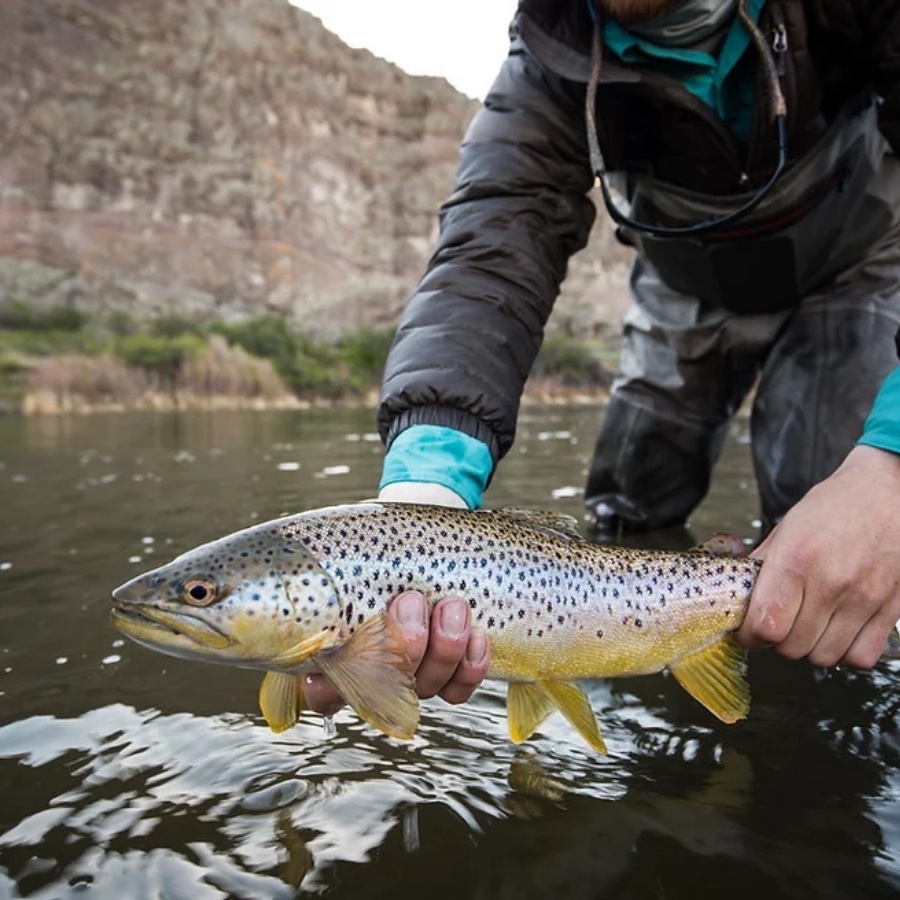 Missouri River - Mighty MO
The longest river in North America, the Missouri, called "The Mo" by those who know it well, is formed from the confluence of the Madison and the Jefferson Rivers, and is joined by the Gallatin River a mile downstream.
Feisty Rainbows average between 14-18 inches, while the browns measure in a bit larger. Given the dense trout populations and their size, this section of the river is not a destination for the angler seeking solitude. Many locals and well-traveled fly fishing connoisseurs consider it one of the best trout fishing sections of water in Montana and in the lower 48 states.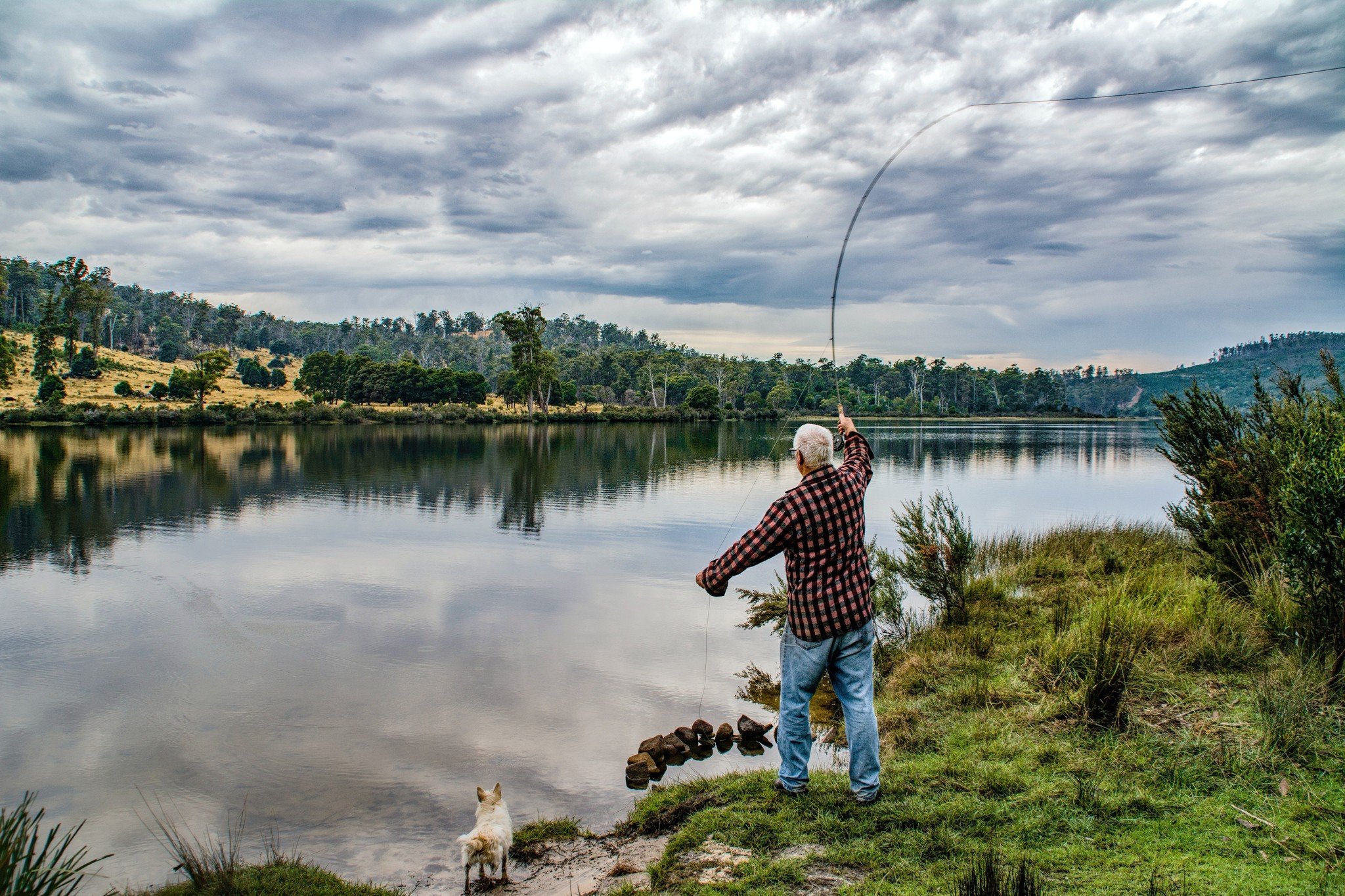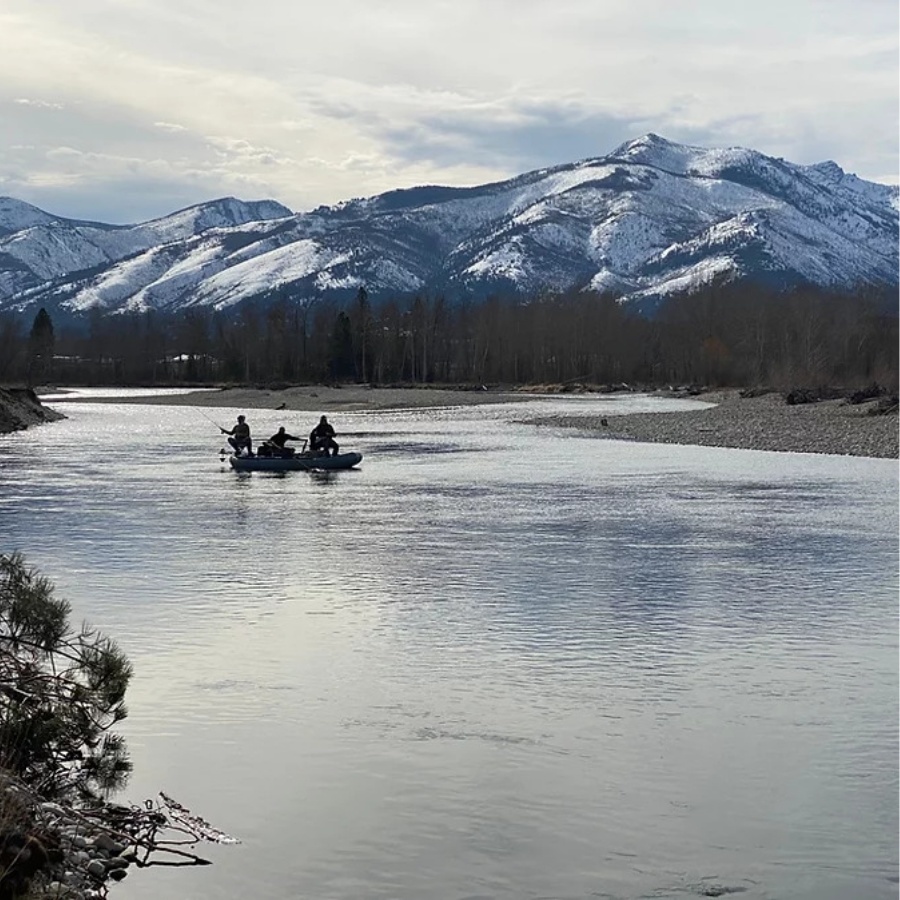 Bitterroot River
The East Fork of the Bitterroot begins east of Sula in the Anaconda-Pintler wilderness near the continental divide. The West Fork of the Bitterroot originates near the Montana / Idaho border and the edge of the Frank Church River of No Return Wilderness area. The West Fork flows into Painted Rocks Reservoir and then flows downstream about 14 miles to the confluence with the East Fork. Where the forks meet near Conner, the main stem of the Bitterroot River begins stretching for 70 miles where it meets with the Clark Fork River just west of Missoula near Kelly Island. Known for Rainbows, Browns, and Cutthroat Trout.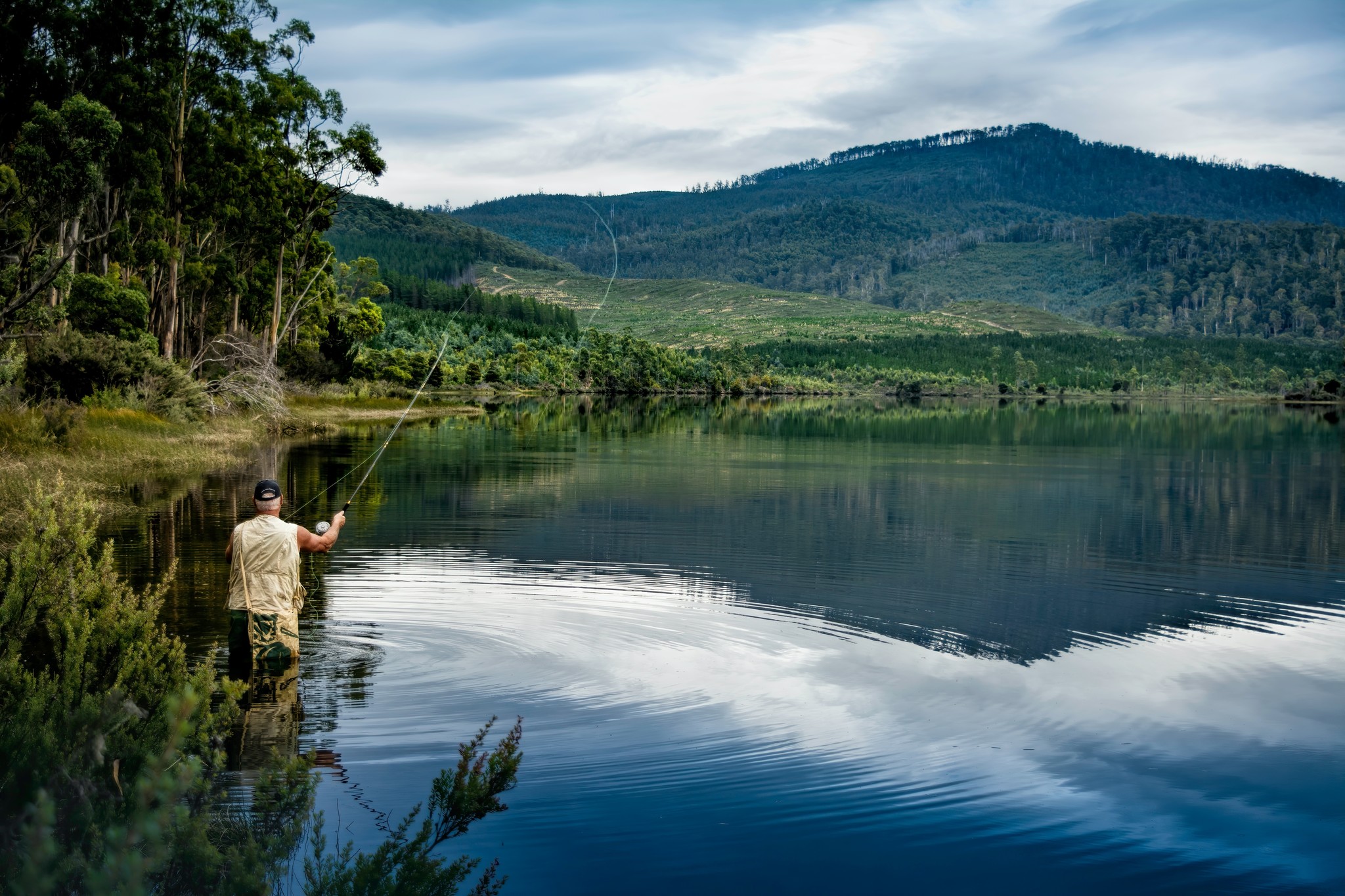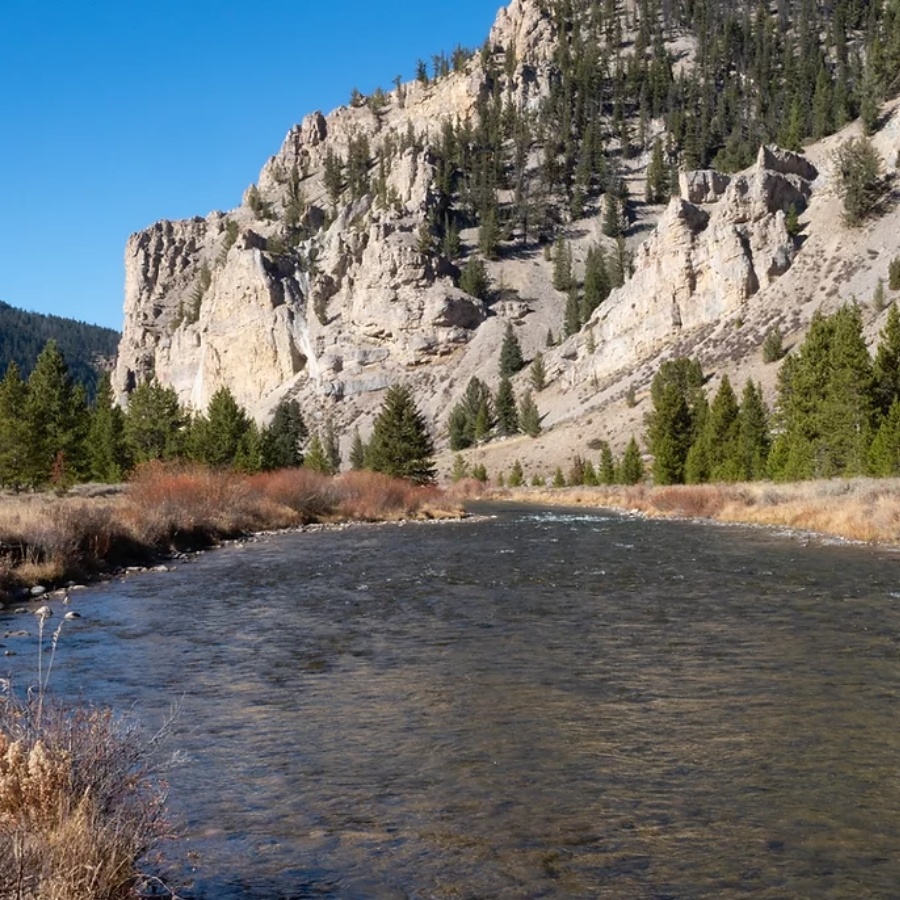 Clark Fork River
Unlike the other big rivers on the list, the Clark Fork River drains the Rockies west into the Columbia River and to the Pacific. Not to be confused with the Clarks Fork of the Yellowstone River, the Clark Fork River begins as Silver Bow Creek and on its way to the Columbia picks up water from other famed trout rivers, including the Blackfoot, Rock Creek and the Bitterroot. The Clark Fork has recovered from mining and floods in the early 1900s, to become one of the most productive trout rivers in Montana today. Hosting monster wild rainbows and the hardest fighting trout in the state, it should be at the top of your destinations list for your next fly-fishing guided trip.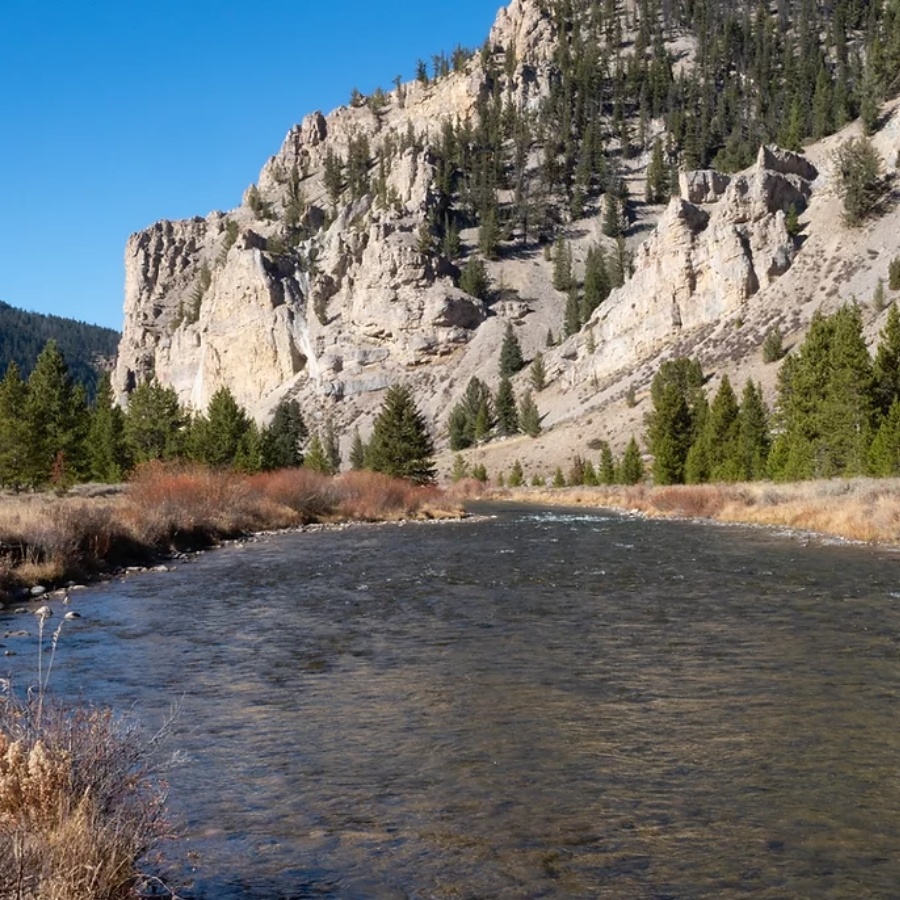 Blackfoot River
The Blackfoot River begins its journey west along the Continental Divide near Lincoln, Montana and flows through the breathtaking Montana wilderness for 130 miles until it comes to the confluence of the Clark Fork River near Missoula. The Blackfoot River is full of history and hungry native trout willing and eager to take big dry flies. As you float and fish this storied river, you will be in awe of the breathtaking scenery and wildlife which are common along its banks. Many anglers know this system from Norman MacLean's famed A River Runs Through It. Yes, this river is the backbone to the famous novel and Hollywood picture starring Brad Pitt. It is also home to a variety of trout species including Brown Trout, Rainbow Trout, Native Westslope Cutthroat, Bull Trout, and Mountain Whitefish.
What to Expect on a Guided Fishing Trip
Total Outfitters is committed to providing a quality fly fishing experience by tailoring each trip as much as possible to fit the wishes and expectations of our clients.  Our expert guides offer Day Trips for anglers of all experience levels from the beginning fly fisherman focusing on technique instruction and skill improvement to the expert angler seeking to cast to his own style while chasing trout on our beautiful local rivers.  We practice Catch and Release on the Bitterroot, the Blackfoot, the Clark Fork, and the Missouri Rivers.
We also offer Family Trips focusing on fun and togetherness while fly fishing one of our picturesque rivers.  Our Signature Multi-day, Multi-river Trips are designed for experienced anglers looking for a fly fishing focused hatch event and our Trout Spey Trips and Clinics offer specialized instruction on local rivers as well as on the Mighty Missouri.
Additional Items to Bring. Your fishing equipment, if you have it.  Many anglers prefer to use their own equipment such as boots and waders.  However, our guides are equipped with rod and reel combos prepared with line, leader, tippet, flies, etc. to meet the needs of our clients.  Should you need waders and boots for walk and wade trips, please contact the Fly Shop regarding sizes and availability. Please bring a hat, sunglasses or eye protection, rain jacket and layers of clothing, waders (in season) and boots or shoes that can get wet. Sunscreen, camera, cellphone, and binoculars are also appropriate.
Your Expectations of Your Guide.
Your Safety.  Your guide's first and primary responsibility is for your safety.  Life jackets, Required Licensing and IAW Regulations, First Aid & CPR Certifications, and competent decision making are essential tools your guide will bring to bear. We will not put our clients at increased risk. We will provide boat safety instruction for all trips.
Courtesy.  You can expect your guide to be courteous and respectful to all, as he or she assists you with your needs.  Guides will use their judgment as to where and how to fish, but if you have a preference, let them know and they will adapt to fulfill your request as conditions allow.
Taking photographs of your fishing experience is always fun.  Upon request, your guide may take photographs for you.  We also reserve the right to take and post photographs on social media.  Let us know your preference.
Lunch.  A typical river lunch is a quality meal consisting of deli-style sandwiches, fruit, sides, snacks and dessert. Water and various soft drinks or Gatorade are available as well.  Coordinate with the Fly Shop and with your guide to identify any specific dietary needs or food allergies you or anyone in your group may have.  Such as vegan or vegetarian, gluten-free, or lactose-free diet requirements as well as egg, dairy, peanut or other food allergies, etc.  Also let us know of any other serious allergies (i.e. bee stings) or medical conditions that we should be aware of prior to your trip.
We can also do signature meal events like grilling riverside or even preparing a dish you want to bring. We will serve lunch on the bank with table and chairs or in the boat depending on fishing opportunities and client requests.
Instruction.  Casting and fishing instruction for beginners and focused tips and coaching for more seasoned anglers is also a part of any guided trip. Your guide is adept at determining your casting level and will provide the right amount of coaching from drills on the bank or in the boat to subtle adjustments to improve drift and target placement.
Transport.  Your guide will transport you from your meet location to and from the river. Often this will be at our Fly Shop, but there are times when it is convenient to meet at other locations. While not required, many clients prefer to meet their guide(s) at the location where the fishing trip will end to facilitate a quick departure, especially if there are plans for the evening.
Your Guide's Expectations of You.
Licenses.  Montana Fishing Licenses are necessary for clients twelve years of age and older.  Required licenses for both residents and non-residents include a Conservation License, a MT Fishing License (by day or season), and an Aquatic Invasive Species Prevention Pass.  Licenses can be purchased online through the Montana Fish Wildlife and Parks website: https://www.fwp.mt.gov/buyandapply.  Each angler will be assigned an ALS number by the state.  Signed paper, photograph or electronic copies are all acceptable. Your guide will often ask to photograph your license using a cell phone for documentation as ALS licensing confirmation is necessary for all Outfitter Logs that are maintained for state authorities.
Communicate Your Expectations.  With experienced anglers there are fishing preferences that need to be considered.  Some enjoy fishing a single dry fly so much that they can account for slower fishing, yet still prefer to fish a single dry.  Other anglers don't care so much, they just want to bend the rod and experience catching fish using a variety of techniques.  Many anglers are looking for a pleasant and unpressured day highlighted by seeing beautiful scenery and wildlife.  Whatever scenario you are seeking, let your guide know and they will provide you with the type of experience you desire. 
Lunch expectations communicated to your guide, prior to your trip, are critical, if you want a table and chair on the riverbank lunch, or if you want to wolf down sandwiches and get back to fishing, let your guide know and your request will be accommodated.
Expect your guide to reach out to you the night before your guided trip to go over trip details and confirm meeting time and place.
Gratuities/Guide Tips.  Our guides work hard for you, they plan your day, provide transportation, food, refreshments, equipment, and the perfect flies for your fly fishing experience.  They happily share their distinctive perspectives and extensive knowledge of fly fishing.
Gratuities are appreciated as a part of any service-oriented profession.
Thank you for choosing Total Outfitters as your guide service.  Our secret is we love to be on these rivers.  By you taking a trip with us, we also get to spend a day with great folks, sharing unique fly fishing experiences in the places we love.  You will love them, too.  Come join us in the "Last Best Place" -- Montana.
TO Team
Opening Hours
Give us a call or drop a line. 
406-493-1502
Open Tuesdays through Saturdays 8:00 AM - 5:00 PM
Closed for Major Holidays.